Richard Lewis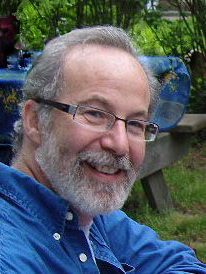 I am an artist and Professor of Art at Marist College, Poughkeepsie, N.Y., where I have taught for more than 25 years.  I  previously served as Chair of Art and Art History and Dean of Academic Programs. I've taught courses in studio art, art history, and art appreciation, but recently have focused on digital media, with courses in animation and digital painting as my specialty.  I also teach courses that include international travel.  So I have led student travel courses to England, France, Italy, the Netherlands, Greece, Turkey, and Japan.
Currently, I help coordinate the academic programs at Marist's branch campus (Istituto Lorenzo de'Medici) in Florence, Italy.  I'm the Director of its M.A. in Museum Studies there, along with bachelor's degree programs in Studio Art, Art History, Digital Media, and Restoration Studies.   I have a B.F.A. in Visual Arts from Purchase College and an M.F.A. in Painting from the University of Michigan.  In addition, to writing The Power of Art (see below), I'm very active in the field of digital art and multimedia, and have also authored a textbook on digital media (Prentice Hall in 2003) with James Luciana.
Susan I. Lewis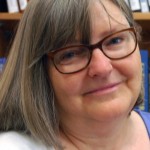 I am Associate Professor of History at the State University of New York at New Paltz.  I studied studio art at Rhode Island School of Design and the Pennsylvania Academy of Fine Arts, have a B.A. in Art History from Wellesley College and a Ph.D. in History from Binghamton University.  I have taught art appreciation at the college level, and currently teach courses in American History, with a specialization in American Women's History and the Progressive Era, 1890-1920 (which I consider the most interesting period in world history and the arts), as well as interdisciplinary courses in the Honors Program.  I am also on the Board of Trustees of two historical societies: Century House in Rosendale, NY, and Historic Huguenot Street in New Paltz.
I have presented my research at regional, national, and international conferences, and have published essays in edited collections and  articles in scholarly journals.  In 2011, my study of businesswomen, Unexceptional Women: Female Proprietors in Mid-Nineteenth-Century Albany, New York, 1830-1885 (Ohio State University Press, 2009) won the Hagley Prize for the best book published in business history.  My most recent publication, "The Year of the British Blondes," will appear in the fall 2013 issue of New York Archives magazine.  I have also recently started a blog on New York State history called, New York Rediscovered.

We live in the Hudson Valley of New York along with our dog Baxter.
Together we wrote a college textbook that introduces students to the visual arts.  It has been used at over three hundred colleges and universities in North America and around the world.  It is now in its third edition.